Collaboration with Institute of Chemistry of Plant Substance named after academician S.Y. Yunusov of Academy of Science of the Republic of Uzbekistan (Tashkent)
2019-08-09
From June 25 to July 3 2019, in the framework of scientific and technical cooperation between JSC «International research and production holding «Phytochemistry» and University of Chemistry of Plant Substance named academician Yunusov S.Yu. of Academy of Science of the Republic of Uzbekistan (Tashkent), a scientific seminar was held with the participation Professor М. G. Levkovich.
Professor Michael Levkovich delivered a series of lectures on the spectral analysis of natural compounds and practical technologies for the application of NMR spectroscopy to employees of IRPH «Phytochemistry» as well as doctoral and master's degree students of Karaganda State University named after academician Buketov E.A.
Set of lectures: 1. Application of spectral analysis in the study of natural compounds.
The main types of spectral studies of the structure of organic compounds in the scale of electromagnetic radiation from 1 nanometer (X-Ray structural analysis) to the range of optical and vibrational spectroscopy and further to the meter range - NMR spectroscopy are reviewed. The mechanisms for the formation of color in natural objects, the formation of color in the leaves of plants, and its transformation in the vegetation cycle of plants were examined. The advantages of the NMR spectroscopy method in studying the structure of organic compounds in solution were reviewed.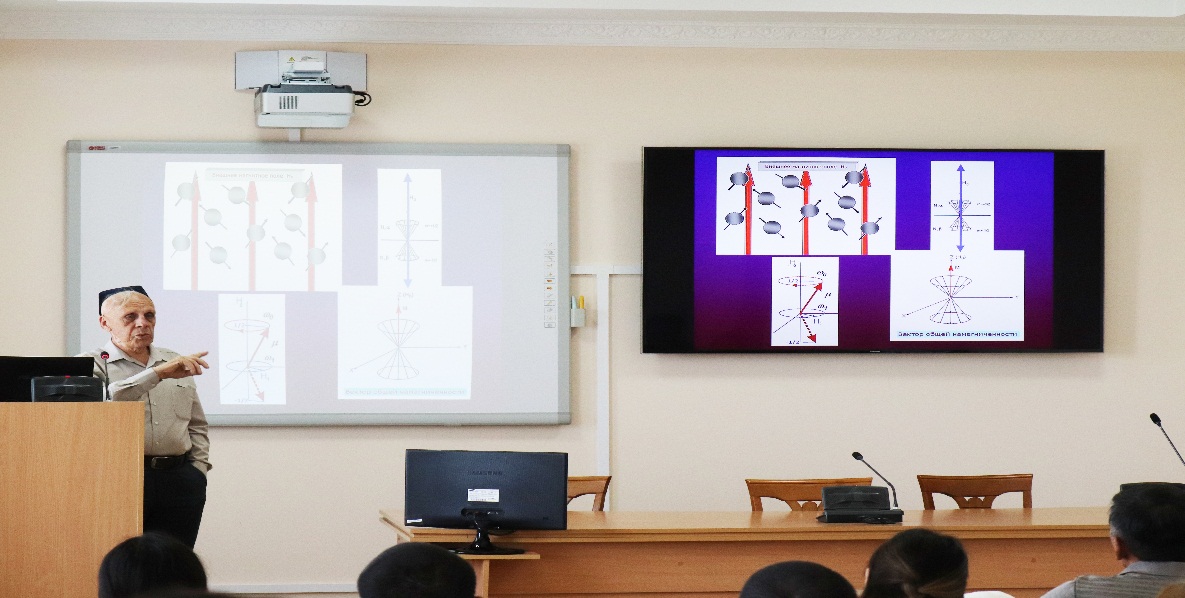 2. Basics of NMR spectroscopy.
The basic principles of NMR spectroscopy and the connection of the parameters of the NMR spectra with the stereochemical features of the molecules of natural compounds are considered. The main technologies of using NMR spectroscopy in studies of the structure of natural compounds are discussed: 1H-, 13C NMR spectroscopy and two-dimensional NMR spectroscopy methods.
3. Practical technologies of using NMR spectroscopy to establish the structure of typical molecules of natural compounds.
Using the example of establishing the structure and spatial structure of the codeine molecule by various methods of NMR spectroscopy, the practical significance of the basic methods of NMR spectroscopy and the sequence of their use to establish the structure of molecules was demonstrated.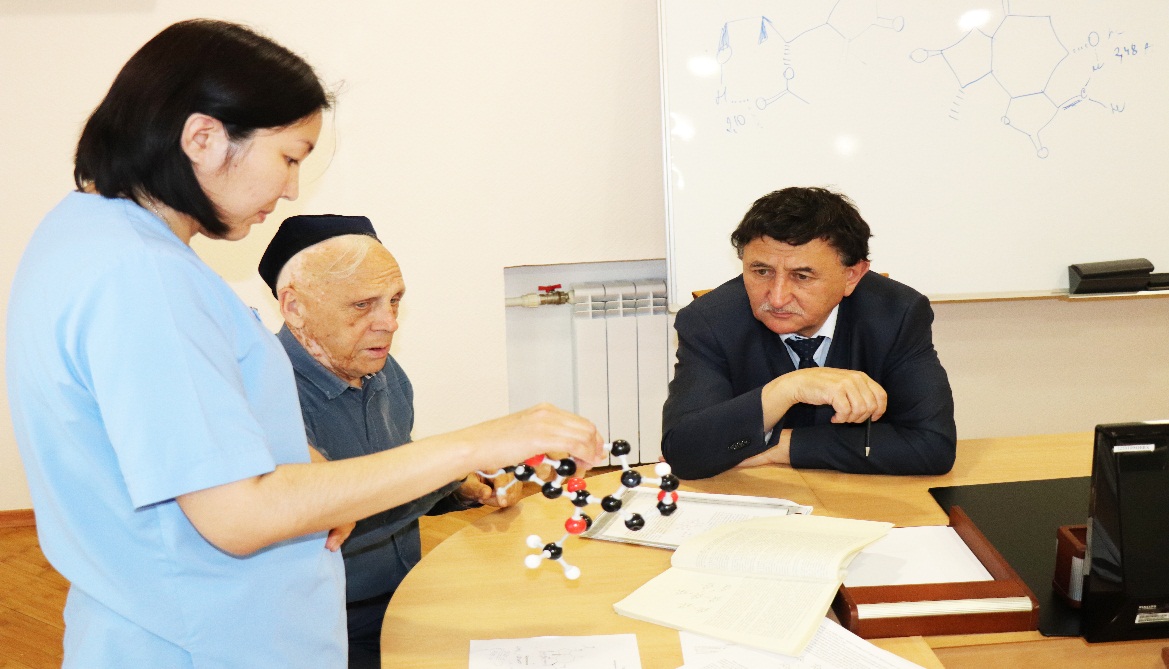 4. Glycyrrhizic acid as the basis for the preparation of supramolecular complexes.
Various models of the formation of polymolecular unions based on glycyrrhizic acid are reviewed: as glycyrrhizic acid itself, and heteromolecular formations of glycyrrhizic acid with low-molecular drugs. The possibility and difficulty of the formation of classical molecular complexes of the «guest-host» type are discussed on the example of glycyrrhizic acid and aspirin. It has been shown that the most probable mechanism for solubisation of aspirin and some other low-molecular compounds in the presence of glycyrrhizic acid is mycelial capture mechanism of these compounds.